Audiences who attend the CCA spring Theatre Department production "Anansi & Friends" will travel around the world in 60 minutes.
The one-hour production, which debuts March 9, features CCA students performing a variety of folktales from around the world. It's a perfect length of time for families who want to introduce their children to other cultures ina fun atmosphere.
"Anansi & Friends: Folktales from Around the World" will feature folktales from countries and cultures in West Africa, Iran, Korean, and other cultures.
The five-act play has also opened the eyes to the CCA student cast members who – even as they learn their parts – are learning more about the world around them.
CCA student Michael Tuccy, who is performing a puppet character named Ahmed, says that "Anansi" goes into remarkable detail about specific traditions within a culture, specifically citing a gilded wooden goose that is featured in "The Story Spirits", one of Anansi's five acts.
"We learn about their cultural symbols," Tuccy says. "There are definitely lots of lessons to be learned."
CCA students say that exploring the folktales in "Anansi" has allowed them to better understand some of the cultural similarities between their own cultures and others.
Antonella Correa, who performs as a rabbit during the "Snow Dance" act of Anansi, says she finds that the cultures and myths in the play are unique but share similarities.
The diversity of the cultures in "Anansi" is also something children may enjoy, Correa says.
"Diversity is something that should be introduced to children as soon as possible. It goes a long way to building empathy and understanding and inclusiveness."
Coming from a LatinX background, CCA student Rocio Avila says she can see the differences and similarities in Latin culture and the cultures portrayed in the play.
"Getting to see this play is eye opening," Avila says. "You can always see yourself in another culture."
_________________________________________________________________________________
Get the Info About Anansi
Join Anansi the Spider and his friends as we journey around the world to hear the folktales of West Africa, Iran, N. Korea, Maya and Native American traditions.
These tales will come to life through puppetry, dance, music, masks and magical fun for the entire family!  All ages welcome for this one-hour show!
For more information, please contact Stacey D'Angelo, Director of Theatre, at 303-340-7529 or email Stacey.dangelo@ccaurora.edu
Show Information
March 9 – 7 p.m.
March 10 – 2 p.m.
March 10 – 7 p.m.
March 11 – 11 a.m.
March 16 – 7 p.m.
March 17 – 2 p.m.
March 17 – 7 p.m.
March 18 – 11 a.m.
Tickets
General (12 and up): $7
Children (under 12): $4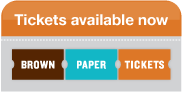 CCA Students Free (Must register for free tickets at the Anansi CCA Student Ticket website)
Where: Larry D. Carter Theater
Fine Arts Building
CentreTech Campus