Stories that will make you laugh, stories that will make you cry, stories that will make you think long and hard about how we as a society approach the topic of disability. You can expect them all when the curtains go up on "Vox: Under Construction" in the Larry D. Carter Theater on the CentreTech campus on October 26.
"Vox" is a collaboration between CCA theater students and the Phamaly Theatre Company, a Denver-based organization whose performers have disabilities across the spectrum – physical, cognitive, emotional, and intellectual.
Through comedic scenes, dramatic monologues, song parodies, story interpretations, and other dramatic forms, the topic of disability will be explored when the "Vox" actors – 11 Phamaly performers and seven CCA students – take the stage. Some of the performers have had cerebral palsy since birth and navigate the world in motorized wheelchairs, some have autism, some have anxiety and depression. But all of them want just one thing: for the audience to "re-envision disability."
"People with disabilities live their lives and do what everyone else does, just differently," said Phamaly artistic director and acting executive director Regan Linton, who suffered a permanent spinal cord injury in a car accident when she was a junior at the University of Southern California. "Often, disability is equated with tragedy; so we wanted to present different narratives – people with disabilities are also incredibly complex and funny."
Paul Migliorelli is one of those people. Like his "Vox" counterparts, Migliorelli, who's been blind since birth, has a wonderful sense of humor. He had also been deaf for the better part of his life, but a surgery in 2007 and another the following year restored his hearing in both ears. Migliorelli said he appreciates when people ask him questions about his disability rather than make assumptions.
"Please, ask away. There are no silly questions," he said. "I'm just grateful that you're curious and want to know."
Phamaly was formed in 1989 when five students at the Charles Boettcher School in Denver became frustrated with the lack of theatrical opportunities available to actors with disabilities. Kevin Ahl, who has had cerebral palsy since birth, was one of those original five.
"We performed musicals in high school," he said. "Then we auditioned for other shows, but they were inaccessible because of our disabilities."
Today, Phamaly produces professional-scale plays and musicals year-round throughout the Denver metro region. The company has won a slew of awards, including "Best Theatre Company" (from 5280 Magazine), "Community/Professional Theatre Company of the Year" (Alliance Colorado), "Small Nonprofit of the Year" (Denver Metro Chamber of Commerce), and a mountain of honors for its individual productions and performers.
——————————————————————–
Show Information
VOX will host performances October 26-28 and November 2-4.
October 26 and 27 – 7:30 p.m. and October 28 – 2 p.m.
November 2 and 3 – 7:30 p.m. and November 4 – 2 p.m.
Larry D. Carter Theater,Community College of Aurora, Fine Arts Building
16000 E. CentreTech Parkway, Aurora, CO 80011
CCA Students are Free; Register for Your Free Tickets
General Admission Ticket: $10; Non-CCA Students and Seniors: $7 – Cash, check, or credit accepted at the door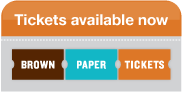 Box office opens 1/2 hour prior to curtain. General seating, first come first served. The house will open 30 minutes priot to curtain. Wheelchair seating is available (no advance reservation necessary).
For more information contact Stacey D'Angelo at 303-340-7529 or email Stacey.dangelo@ccaurora.edu
———————————————————————-
"I'm incredibly excited about this collaboration with Phamaly," said CCA theater director and performing arts coordinator Stacey D'Angelo. "The performers have overcome many obstacles and will continue to do so. I'm honored to have the opportunity to work with this cast and thrilled to share their voices on our CCA stage."
D'Angelo – along with CCA adjunct instructors Meghan Frank and Julie Rada, and Phamaly Theatre Company member Mark Dissette – teamed up to direct the performance, which will be sensory-friendly and have American Sign Language interpretations, captioning, and audio descriptions. Every word of the production has been written by the performers.
When the actors take the stage for the first live performance on October 26, they will have dedicated more than 100 writing and rehearsal hours to preparing for the show, plus the everyday challenges they encounter to get to the show. "One gentleman in my group has hours of bus transport just to get here," D'Angelo said.
She added that dedication of the cast shines through in their support for one another: "There's so much determination, courage, support, and love in that room."
So why the name "Vox: Under Construction"? Vox means voice in Latin. The Phamaly "Vox" series dates back to 2008 and "gives a voice to those who are often rendered voiceless, stigmatized, and marginalized by society," Linton said. As for the "Under Construction" piece, "we are always 'under construction,' whether we identify as able-bodied or having a disability," D'Angelo said.
"You're one moment away perhaps from everything changing, whether it's due to age or disease or an accident or you're born that way," D'Angelo continued. "We're always working to construct ourselves."
Never until "Vox: Under Construction" has Phamaly collaborated with actors outside the company on a "Vox" production. Here's another first: Some of those with whom the Phamaly actors will take the stage don't have a disability.
"Having the Phamaly performers and our students on stage together will be a wonderful educational opportunity," D'Angelo said. "It'll be great to see the different stories that come out of that."
So why perform? Wouldn't a less-demanding activity be more enjoyable? Absolutely not, these actors say.
"You feel that energy when you're on stage. You feel that rush and you get addicted," said CCA student Adam Koudsi, who was diagnosed with autism when he was in preschool. Koudsi said his goal is to attend CCA's Colorado Film School to pursue a career in screenwriting.
Another CCA student, Bobby Carey, who was born with cerebral palsy and can't use his right arm because of it, echoed Koudsi's sentiments: "Like a lot of people, I discovered theater in high school. I've always thought it was fun."
And when the curtains drop on "Vox: Under Construction" for the last time on Nov. 4, Linton said she hopes the audience will exit the theater with a new perspective on the topic of disability.
"I hope they learn something new and come away with a better understanding of those on stage and everyone who has a disability," she said. "Hopefully the performance will expand their hearts and minds."
Find out more about "Vox" and purchase tickets for the show at the Vox website.