CCA Spring Theatre Department Production: Living Echoes
Living Echoes
An original production featuring the words and images of CCA students.
By Aisha Spencer
Labels, words, tear into us…dividing with the veil of community.
They subtract our thoughts, dreams, our scars, our hearts…giving us society's masks…creating a stage.
They tell us we are just this box, forgetting we're flesh and blood….living, changing beings.
Perfectly unique and raising our voices. Living with an unrelenting past,
but dealing with their consequences now.
We are whole, but we are forced to live as Living Echoes.
Can you hear us?"
Show Information
March 8 - 7:30 p.m.
March 9 - 7:30 p.m.
March 14 - 7:30 p.m.  (rescheduled for March 17)*
March 15 - 7:30 p.m.
March 16 - 7:30 p.m.
March 17 - 7:30 p.m.
*All purchases for the March 14 show (canceled due to weather conditions) will be honored at any of the shows, including the added March 17 performance.
Tickets FREE for CCA Students - Register for free student tickets for Living Echoes
$5 Faculty/Staff
$7 General Admission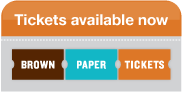 Location
Larry D. Carter Theater - Fine Arts Building - CentreTech Campus