Spring 2017 Production: Paradise Park Zoo
Community College of Aurora is proud to present its spring 2017 production - Paradise Park Zoo.  
The animals at the zoo are very busy; experimenting with meditation, processing their relationships, honing their wilderness survival skills. None of them are talking about the cages. The cages are not important. A comedic meditation on capitalism, the radical left, and the impossible task of imagining ourselves free. This new-age exploration provides a fun, fascinating and rewarding examination of our relationships, ourselves and our society with all of its off-balances!
Show Information
March 16, 17, 18, 23, 24, 25 at 7:30 PM
Larry D. Carter Theater
Community College of Aurora
Fine Arts Building
16000 E. CentreTech Parkway, Aurora, CO 80011
CCA Students are Free; Register for Your Free Tickets
General Admission Ticket: $7 - Cash, check, or credit accepted at the door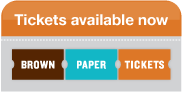 Box office opens 1/2 hour prior to curtain. General seating, first come first served.
The play is not intended for young audience members. Suggested age is 12 and up.
Refreshments will be available for purchase during intermission.
Running time approximately 2 hours with three short acts.
For more information contact Stacey D'Angelo at 303-340-7529 or email Stacey.dangelo@ccaurora.edu