Fall 2017 Theatre Production - Vox: Under Construction
Community College of Aurora is proud to present its fall 2017 production - Vox: Under Construction.
The Production
The Community College of Aurora Theatre Department is collaborating with PHAMALY Theatre Company this fall to create an original production, "Vox: Under Construction."

We're all works in progress. Join this collaboration between PHAMALY and CCA actors as we explore the road maps of our lives and voices, challenging the very construct of "disability." 
Together CCA students and PHAMALY company members will create a series of original short plays and sketches centered around the perceptions of disability, with a focus on visibility, breaking down barriers, and highlighting voice and awareness of those living with disabilities within our college and greater community.
The show contains mature content. Recommended for ages 15+. 
Find out more about PHAMALY.



Show Information
VOX will host performances October 26-28 and November 2-4.

October 26 - 7:30 p.m.
October 27 - 7:30 p.m
October 28 - 2 p.m.

November 2 - 7:30 p.m.
November 3 - 7:30 p.m.
November 4 - 2 p.m.
Larry D. Carter Theater
Community College of Aurora
Fine Arts Building
16000 E. CentreTech Parkway, Aurora, CO 80011
CCA Students are Free; Register for Your Free Tickets
General Admission Ticket: $10; Non-CCA Students and Seniors: $7 - Cash, check, or credit accepted at the door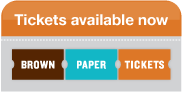 Box office opens 1/2 hour prior to curtain. General seating, first come first served. The house will open 30 minutes priot to curtain.
Wheelchair seating is available (no advance reservation necessary).
For more information contact Stacey D'Angelo at 303-340-7529 or email Stacey.dangelo@ccaurora.edu
Accessible parking is available in front of the CCA CentreTech campus entrance as well as around the back of the CCA CentreTech campus using a service road. Look for signs that direct you to the accessible parking spaces on the back end of the campus when you arrive. See the theater parking map for directions on how to find accessible parking and directions to the theater.
Accessibility Information
ASL Interpretation, open captioning, and audio description services will be provided for ALL performances.  If you have specific accessibility questions, please contact Paul Bernhorst at 303-365-0005 x4 or pbehrhorst@phamaly.org
Read about the Social Story for CCA.
All performances have been designated to be "sensory aware," with specific attention to minimizing significant auditory, visual or experiential triggers. A Sensory Guide, which outlines the general sensory experience of the show, will be available starting October 23rd. Copies of the Sensory Guide will be available at each performance.